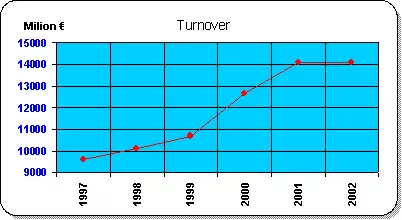 Following the acquisition, both Seimec's management and production facilities have been completely restructured, in order to reinforce the quality and reliability standards of the larger company.
Thanks to these new policies, Seimec has seen considerable growth in turnover in recent years, from 7.75 Million Euro in 1997 to 15.5 Million Euro in 2004. The company now has a workforce of 100 and produces over 130,000 motors per annum.
Seimec now offers a completely refurbished product line-up, with asynchronous three-phase and single-phase motors in the standard (HF) and brake (HFF, HFZ, HFV) models and both standard (HPE) and brake (HPEV) flat extruded motors.
Over 48 designs are also available (not to mention non-standard designs) to offer the widest choice of versions for the customer's special needs.